While we all continue to adjust to a turbulent present, Pillar Nonprofit Network is looking to the future. With heightened awareness of the inequities in our systems, we remain dedicated to building a more inclusive community and making space for diverse members of our network to join us and lead us in building back better.

We're changemakers.
You're a changemaker, too.
We can do more together.
Over the course of the coming weeks and months, we are inviting you to consider how you can best work with the network and be part of our shared future; how we might grow together and work together toward an engaged, inclusive, and vibrant community.




Ways to Support and Belong to our Network


Become a Member of Pillar Nonprofit Network: Join our network of individuals, organizations and enterprises to bolster your resources, amplify your voice, and collaborate with other network leaders on the causes and communities you care about. Pillar members are committed to doing the work together to make positive change through shared learning and executing bold ideas to build a more equitable, vibrant, and resilient community. For more information click here.


Contribute to the Innovation Fund: Flexible funding through the Innovation Fund is a critical component to the sustainability of our mission. Your participation is needed more than ever to ensure Pillar can remain a vital and reliable resource for our sector, and to create positive impact in our communities. For more information click here.


Join Pillar through Innovation Works: More than bricks and mortar, more than offices and desks, Innovation Works is a place to connect, where we create opportunities for people to convene and collaborate for community impact. When you join with our flexible leases, you automatically become a Pillar member and enjoy the benefits of joining our network. For more information click here.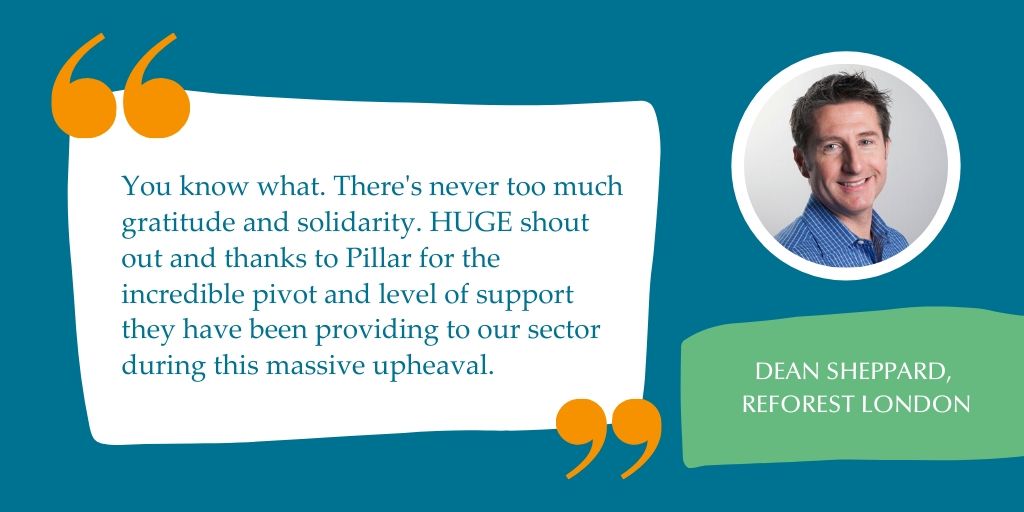 What does Pillar do to support our Network and Community?


Cross-sector collaboration: Helping the network to connect and collaborate across sectors for the greatest possible community impact.


Working towards equitable and anti-oppressive workplaces: Working toward justice and equity in ourselves, our organizations, and the air that we breathe together.


Advocacy: Together we amplify our voices about our sector as a social and economic driver in our community. Pillar brings together individuals, organizations, and enterprises to advocate at all levels of government. We invite you to add your voice.


Network Strengthening: Building success and inspiring leadership in individuals, organizations, and enterprises invested in positive impact through learning and development, consulting and coaching supports, shining a light on our collective action and our shared commitment to equity and inclusion.